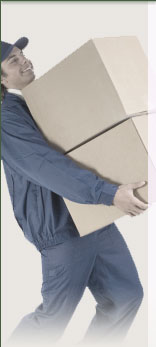 CALL (717) 872 - 7913
Shipped Fresh To Your Door!
Shipping
All orders are shipped from Amish Foods. Amish Foods is the exclusive shipping business of Kiefer's Smoked Meats and Cheese products.
All Amish Foods orders are vacuum sealed and packed with ice packs and packing peanuts to ensure stability. Meat items are frozen before shipment to preserve freshness. Cheese products are not frozen before shipment to maintain proper texture and taste.
Order Turnaround
Typically, we ship orders Monday–Wednesday. All orders are sent via UPS. We apologize, but UPS does not ship to Post Office (P.O.) boxes. Please contact us with any questions concerning shipping.
Shipping Rates
Shipping rates vary based on package weight and shipment distance. You can use the shipping calculator at checkout to estimate shipping costs before placing your order.
International
If you need an order shipped to anywhere outside the USA or Puerto Rico please call or E-mail us before placing an order. Because we are shipping food, we can only allow shipping to be for a certain amount of time. In most cases, the buyer will need to pay extra for a more speedy delivery. Depending on your location we may not ship internationally because it simply takes too long for the items to be delivered. We could not guarantee freshness upon delivery. Please call us at 717-872-7913 or E-mail us at contact@kiefersmeats.com for infomation on international shipping.
Disclaimer: We are selling perishable items that will be shipped vacuumed sealed,packed with ice-packs, and keep very well due to products natural ability to sustain freshness. When the product leaves our market it is guaranteed to be fresh and up to code. However, it is your decision to consume any item purchased from us. We will not be held responsible for the consumption of meat or cheese that has been spoiled. You completely understand it is your decision to purchase and consume any of our products. No refunds will be given if products arrive in the amount of time we advertise on the eBay page. If shipping does take longer then the specified time we will issue a refund. When you purchase an item you are agreeing to the terms of the eBay auction. This includes how the products are packaged, how they are shipped, and the amount of time shipping will take. We will send products faster with customers request, and the additional amount paid by customer.